Project Name
BHD Booking Ticket App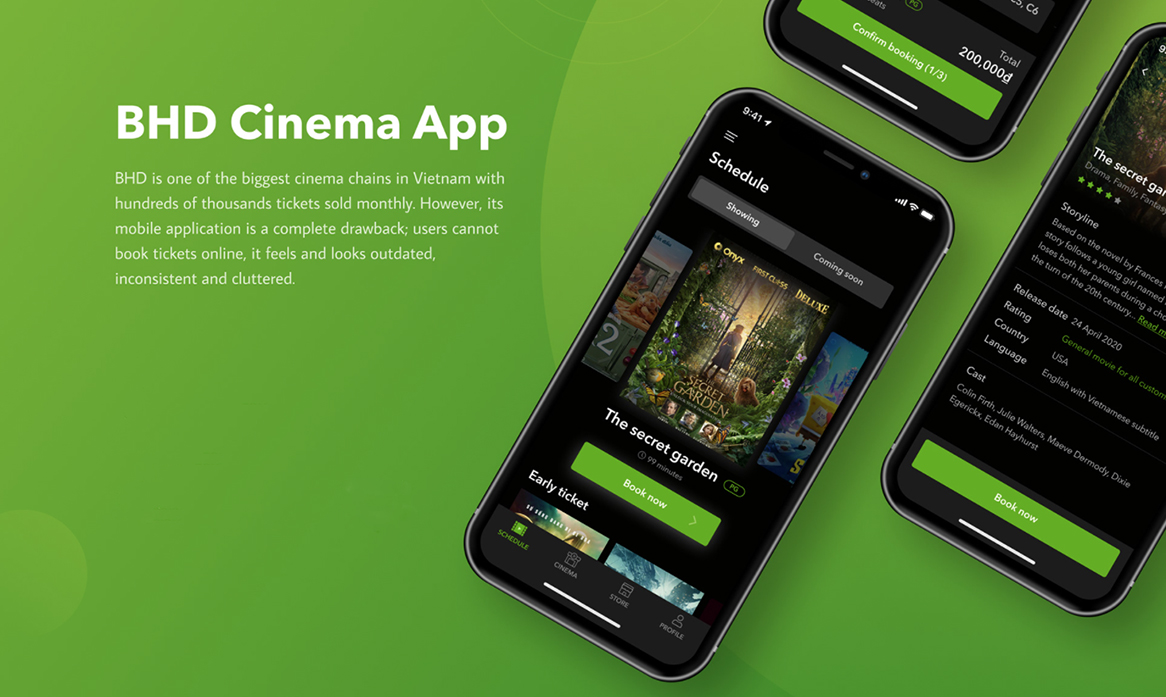 project overview
Create a new version for BHD cinema ticket booking application
BHD's new app covers all basic needs of movie-goers, in an intuitive and pleasant way. Meaning, users can easily scan screening schedules, view movie details and book tickets online.
Provide users with information on movies, schedules, locations, promotions

In order for the BHD cinema system to inform users quickly and accurately, Starec has developed a new BHD application that is optimized for the interface and different functional clusters. In particular, the display of information about showtimes, cinemas, and announcements of advertising programs has been shown in the most complete and concise way for all BHD customers.

Allow users to book and pay for their tickets online

For a ticket booking application, the most important is the reservation and payment system. With that in mind, we have optimized the customer's payment process so that the purchase process can be as quick and smooth as possible. By integrating more payment gateways and optimizing security in the payment process, the new BHD Start application ensures safety and allows customers to have more choices and incentives from partners' electronic wallets. Payment history and booked movie tickets have also become simpler than ever in this new version.

Convert movie-goers into BHD fanatics

As one of the three largest cinema chains in Vietnam, BHD is continuing to assert itself in the market year by year. The newly built BHD application is integrated with many customization functions that allow BHD Start to create many promotions according to the preferences of each user. Thereby creating a solid foundation for BHD Star to consolidate and increase its loyal customers.