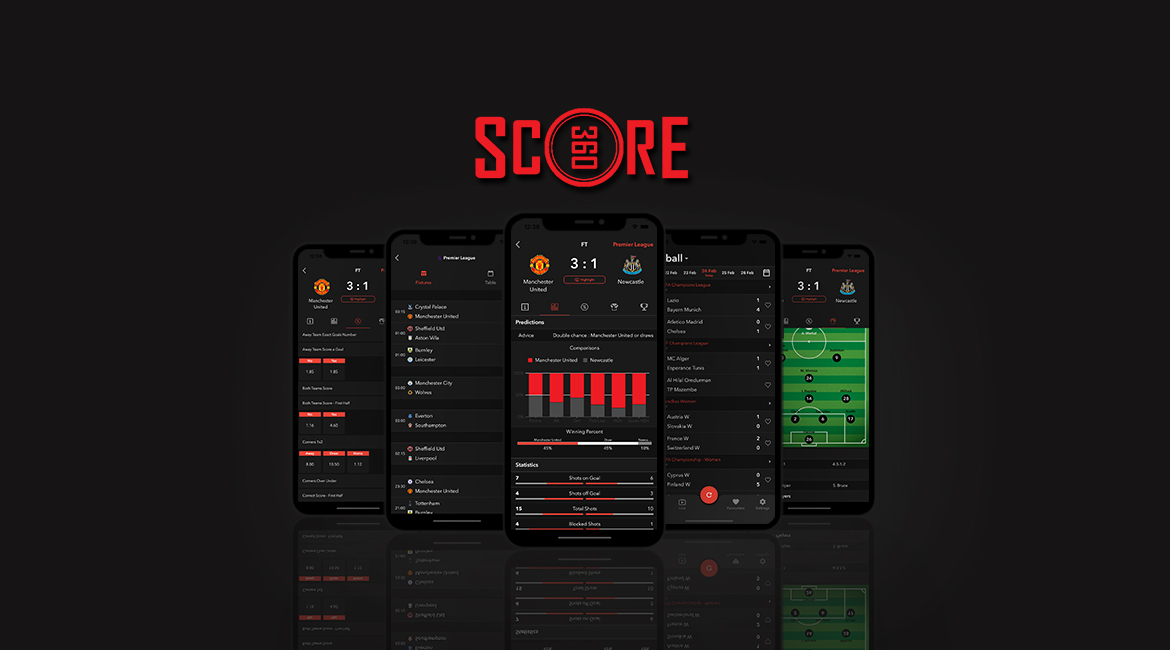 project overview
360 Score - Live score for football fans
360 Score is the app that has everything every football fan needs. The application provides real-time scores, matches, schedule information for all football matches, leagues, teams in all countries around the world.
Never miss your favorite matches

Did you remember sometimes you were to busy to notice that your favorite fixture was started and miss your game? 360Score will help you never get there anymore with our main features: - Live score updates every second. - Quickly update match details: lineups, referees, stadiums, scores... - Receive notifications for every happening in the match: goals, substitutions, yellow cards, red cards, penalty kicks... - Get free predictions from experts. - Predict the winning team and receive many attractive gifts. - Look up information, schedule of all tournaments around the world. - Look up the results of all matches in the world. - Follow and receive notifications about your favorite leagues, matches, and teams. - Review highlights in the match. - Easily search for match information by team, league, or country. - Look up betting odds (Asian, European, over/under, exact score, even/odd, corner...) of all bookmakers. - Track the bets of the user with the highest correct prediction rate. - User leaderboard with top win rate, losing streak, winning streak. - Update scores, rankings of all tournaments quickly.

Technology in project: Ruby on Rails & Flutter

- Client-side: To build a system that is stable and consistent across the wide range of devices on the market today, we decided to use Flutter, a user interface builder from Google. Thanks to the application of Flutter, we have shortened more than half the time it takes to build the entire system for the user side including Android, IOS, WEB. - Sever-side: Ruby on Rails was was chosen to build a server-side system to ensure security, the ability to continuously and quickly update match data.